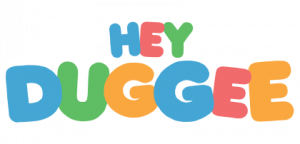 Come Join Duggee in our after school club!
Hey Duggee is now on his second series
Televised on CBeebies & nick jr
Targeted audience of 2+ years
He won a BAFTA for 'Children's Pre-School Animation' in 2016
He also won 'International Emmy Kids Award' in 2017
Golden Bear Toys tagged 'Hey Duggee talking superhero' as one of their best sellers
Sticky Stick song has had over 1.2M YouTube views!!